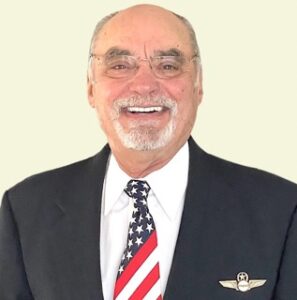 Bert Botta, TWA/Netjets Captain (ret), Aviation Expert, Former Licensed Professional Counselor, Writer

Recently retired from flying his high-end clients as a Gulfstream Corporate Jet Captain for NetJets and, before that flying for TWA in the "glory days of Aviation", there isn't much in the airline and corporate aviation world that Bert hasn't seen and experienced.  
He continues his passion for aviation by bringing his 35 years of Aviation Experience and Licensed Professional Counselor skills to the Legal Field as an Aviation Expert.
He says, "Consulting with and opining on Aviation personal injury and accident cases keeps me involved and current by being able to contribute my 35 years of International Aviation Experience to my airline and corporate legal clients, both as a former TWA and NetJets Captain.

Because of my years in private practice as a Licensed Professional Counselor and my thousands of hours as an Airline and Corporate Jet captain I've been able to bring a unique and insightful approach to the cases I have hired to opine on. 
This work also allows me to help in some small way to alleviate and heal the pain of injury and loss in aircraft accidents." 
He also Consults with Aviation Companies on their Public Relations and Marketing by creating content that attracts attention and drives traffic to them.